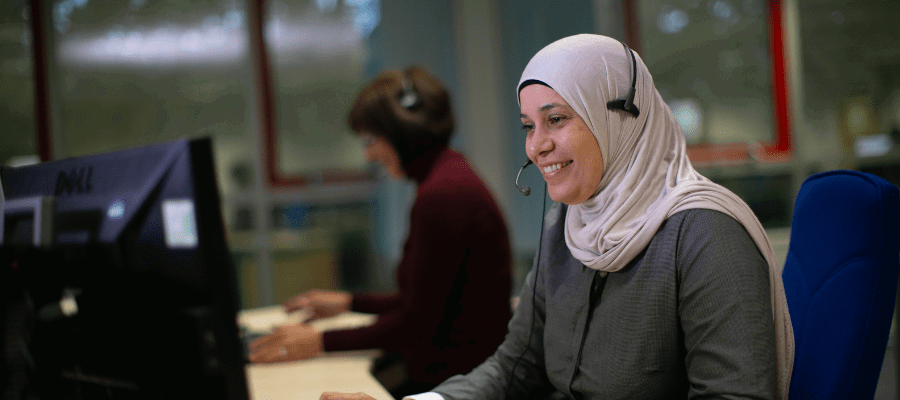 Customer support is a key part of Cellmark's service.  Although you can of course register a case with us through our website or by email, we understand how important it is to be able to speak to someone, at a time that is convenient for you.  Our customer services team is therefore available from 8.30am till 6pm on weekdays, with an extra hour on Monday evenings, when our phone lines are open till 7pm.
95% of calls answered within 3 rings
And no one wants to be left hanging on in a queue waiting to speak to someone. That's why we try and make sure that you can pick up the phone and immediately speak to someone who can help.  We aim to answer every call within 3 rings, which for the last two years we have achieved more than 95% of the time!   
Caroline Holt, Cellmark's Customer Services Manager, explains:
We have a friendly team who are trained to help people phoning in with questions about a wide range of DNA relationship issues as well as hair drug and alcohol testing cases. We provide assistance to solicitors and local authorities by registering cases over the phone, but we also help individuals who are being tested by guiding them through what can be a difficult and sensitive time.  It's our role to make things as easy as possible for the people calling us about their case.
If you think we can help please give us a call free on 0800 036 2522.